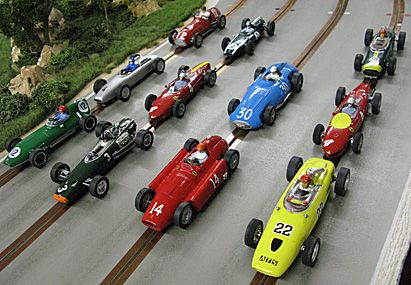 A fun time was had by all this evening.... that is except for Tim who really wasn't enjoying himself with his GP car. But he more than made up for it by kicking my butt in several heats during the IROC race and the Vanquish race. Pix of the Vintage GP field.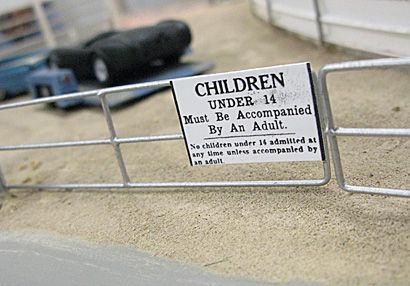 Of course Sam has been working on the scenery at the track. This sign was a nice addition.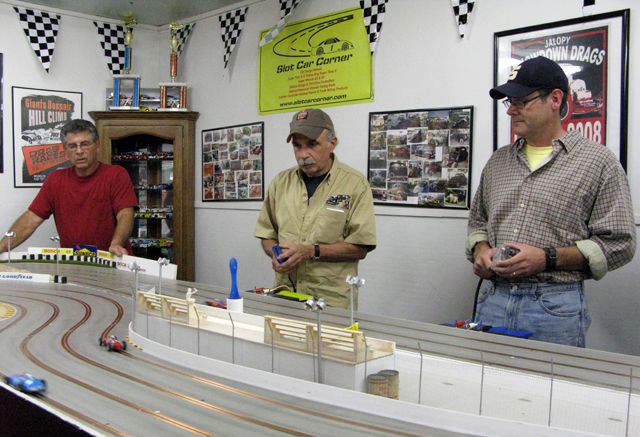 And a nice new addition to the decor of the room now... a nice new Slot Car Corner banner has appeared for everyone to enjoy!
DaveK